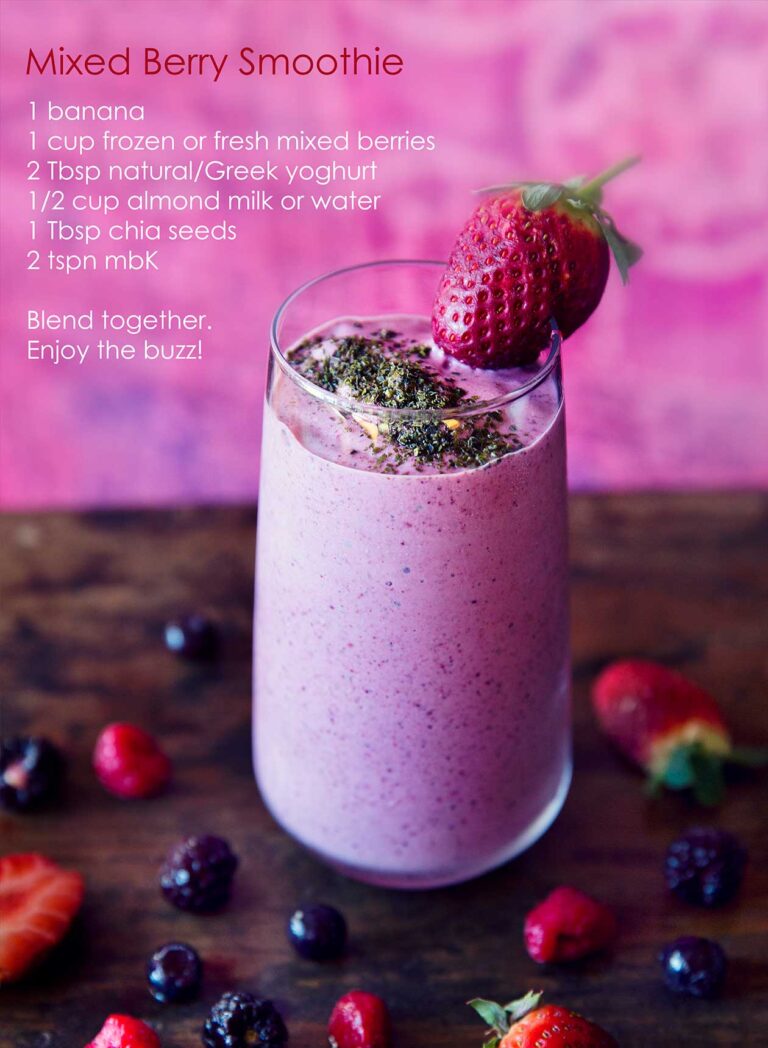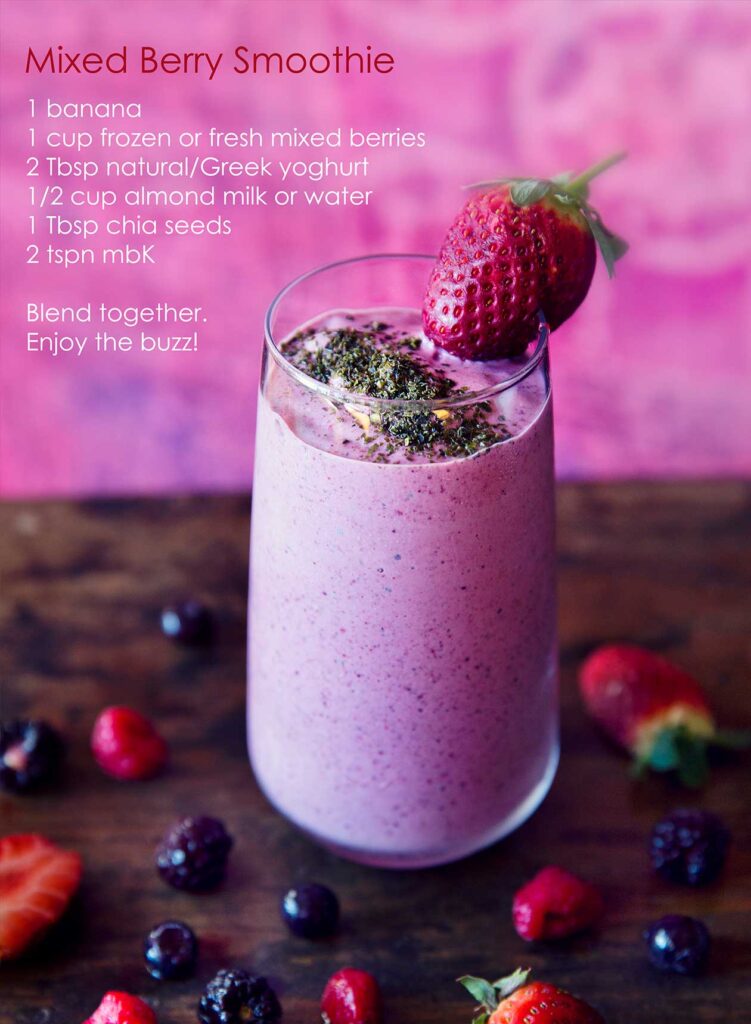 Image Credit: Third Eye Photography
Mixed Berry Smoothie
A simple fresh and healthy smoothie!
Ingredients:
1 banana
1 cup frozen or fresh mixed berries
2 tbsp natural/Greek yoghurt
1/2 cup almond milk or water
1 tbsp chia seeds
2 tspn mbK Pure
Method:
1. Put all ingredients in a blender (or similiar appliance) and blend together until a smooth consistency.
2. Pour into smoothie jar with lid and stainless steel straw.
Enjoy the buzz!