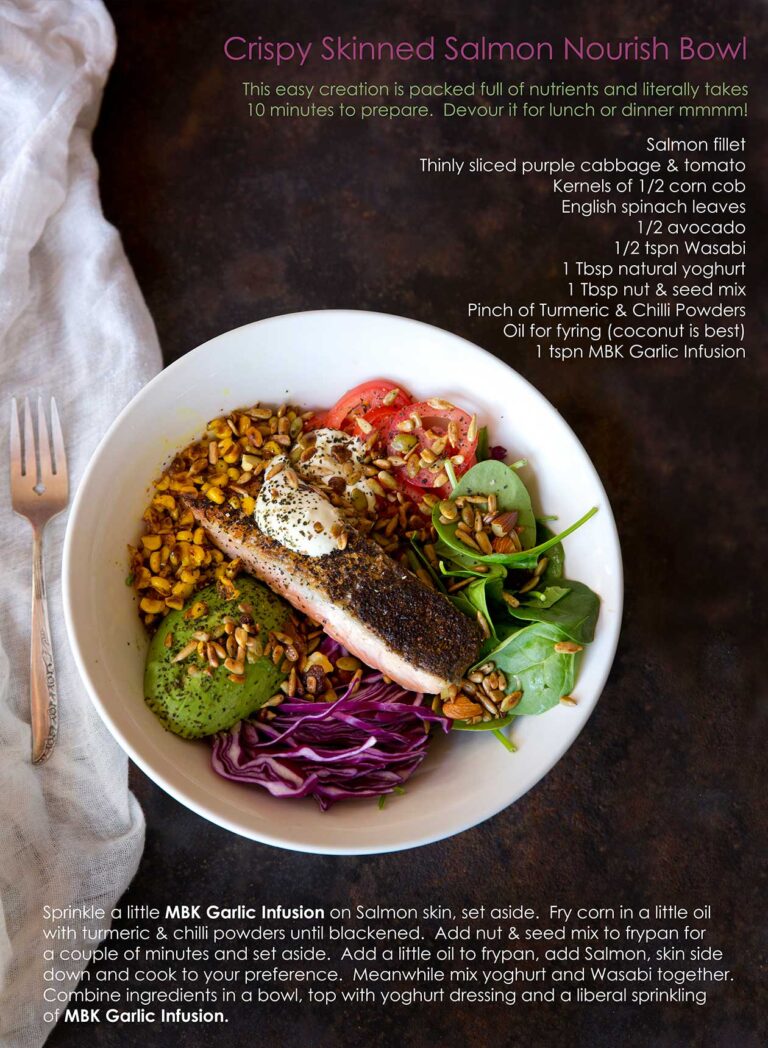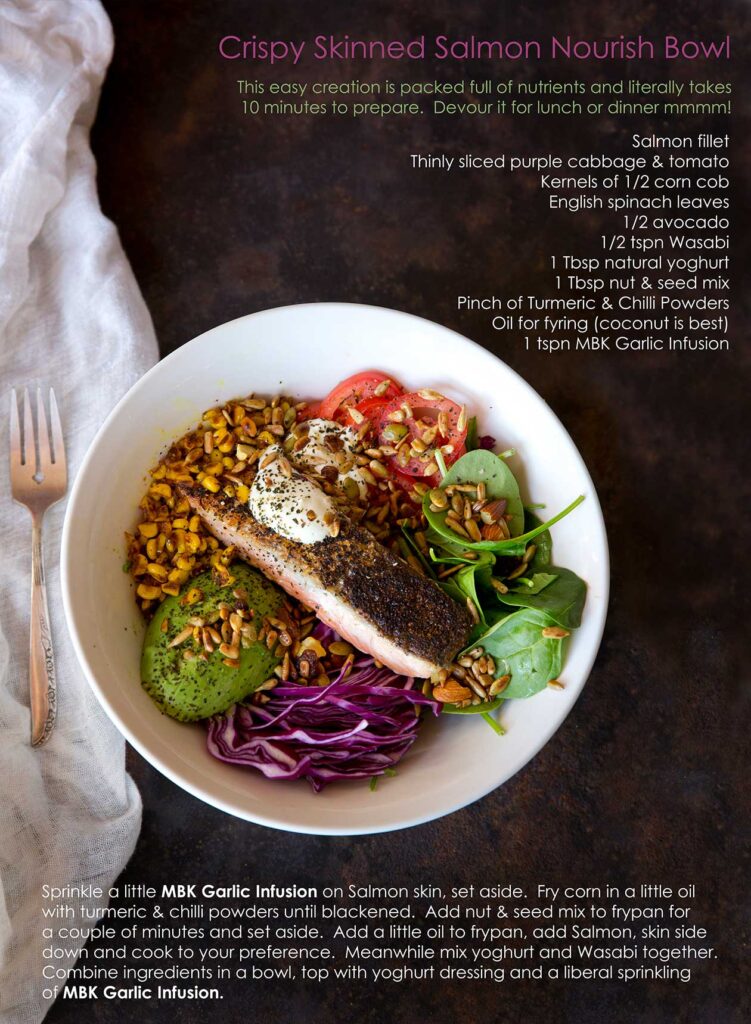 Image Credit: Third Eye Photography
Crispy Skinned Salmon Nourish Bowl
This easy creation is packed full of nutrients and literally takes 10 minutes to prepare. Devour it for lunch or dinner mmmm!
Ingredients:
1 Salmon fillet
Thinly sliced purple cabbage & tomato
Kernels of 1/2 corn cob
English spinach leaves
1/2 avocado
1/2 tspn Wasabi
1 tbsp natural yoghurt
1 tbsp nut & seed mix
Pinch of Turmeric & Chili Powders
Oil for fyring (coconut is best)
1 tspn mbK Garlic Infusion
Method:
1. Sprinkle a little MBK Garlic Infusion on salmon skin, set aside.
2. Fry corn in a little oil with turmeric & chilli powders until blackened.
3. Add nut & seed mix to frypan for a couple of minutes and set aside.
4. Add a little oil to frypan, add Salmon, skin side down and cook to your preference.
5. Meanwhile mix yoghurt and Wasabi together.
6. Combine ingredients in a bowl, top with yoghurt dressing and a liberal sprinkling of mbK Garlic Infusion.