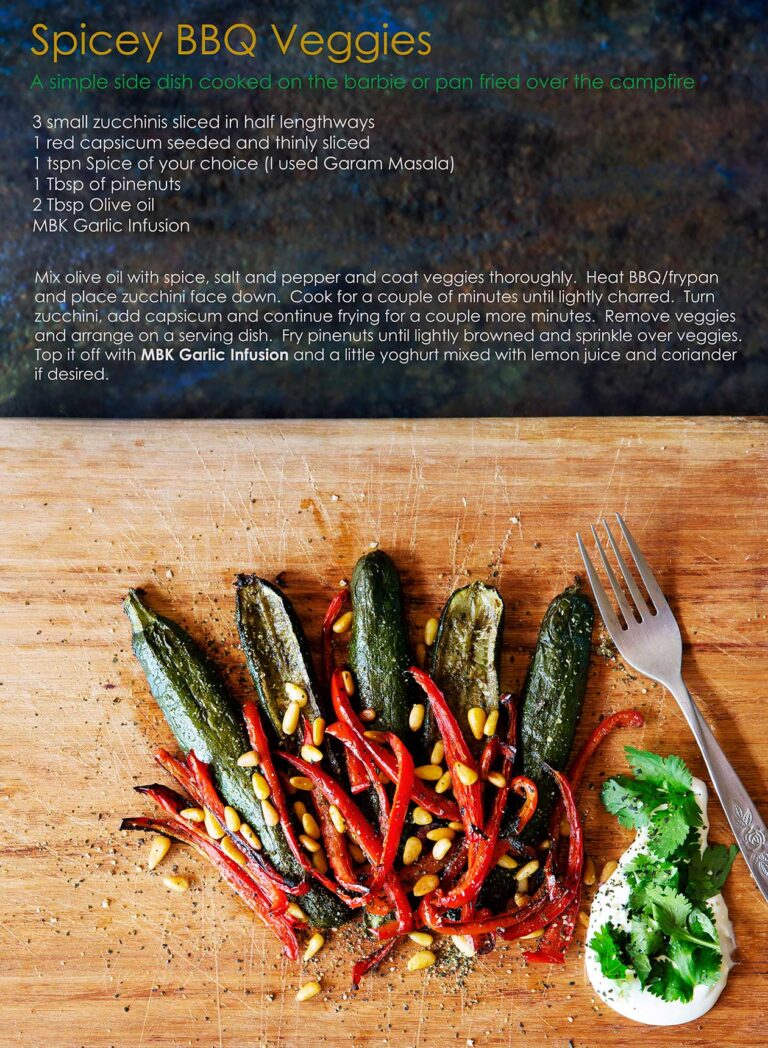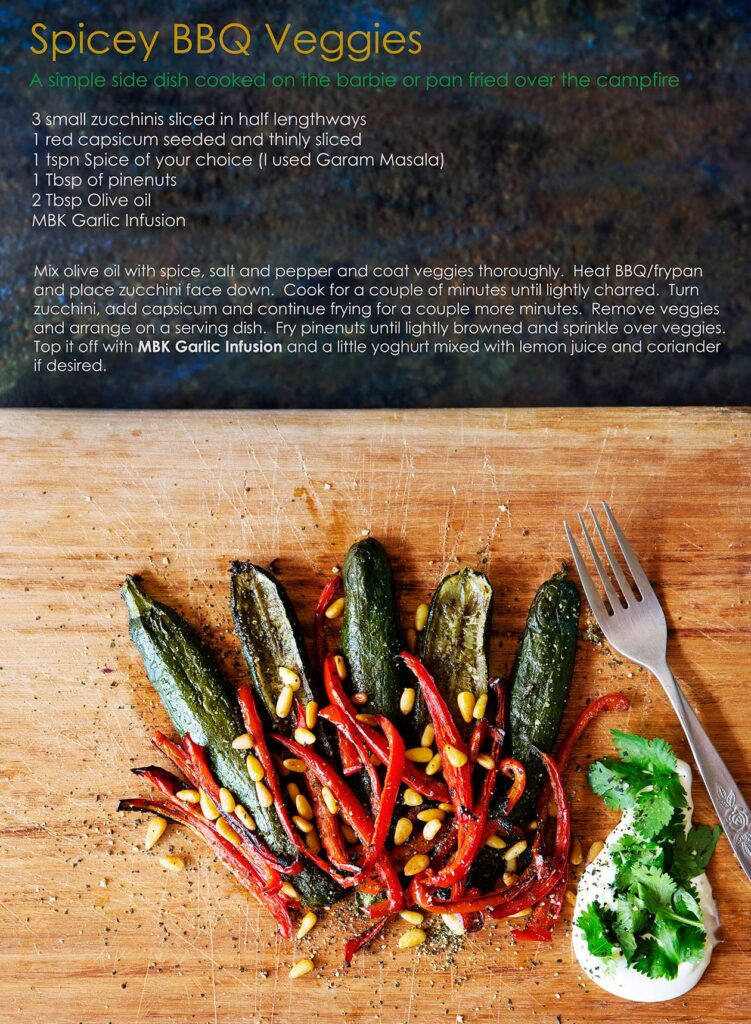 Image Credit: Third Eye Photography
Spicey BBQ Veggies
A simple side dish cooked on the barbie or pan fried over the campfire
Ingredients:
3 small zucchinis sliced in half lengthways
I red capsicum seeded and thinly sliced
1 tspn Spice of your choice (I used Garam Masala)
1 tbsp of pinenuts
2 tbsp Olive oil
mbK Garlic Infusion
Method:
1. Mix olive oil with spice, salt and pepper and coat veggies thoroughly.
2. Heat BBQ/frypan and place zucchini face down. Cook for a couple of minutes until lightly charred.
3. Turn zucchini, add capsicum and continue frying for a couple more minutes.
4. Remove veggies and arrange on a serving dish.
5. Fry pinenuts until lightly browned and sprinkle over veggies.
6. Top it off with mbK Garlic Infusion and a little yoghurt mixed with lemon juice and coriander if desired.