FAQs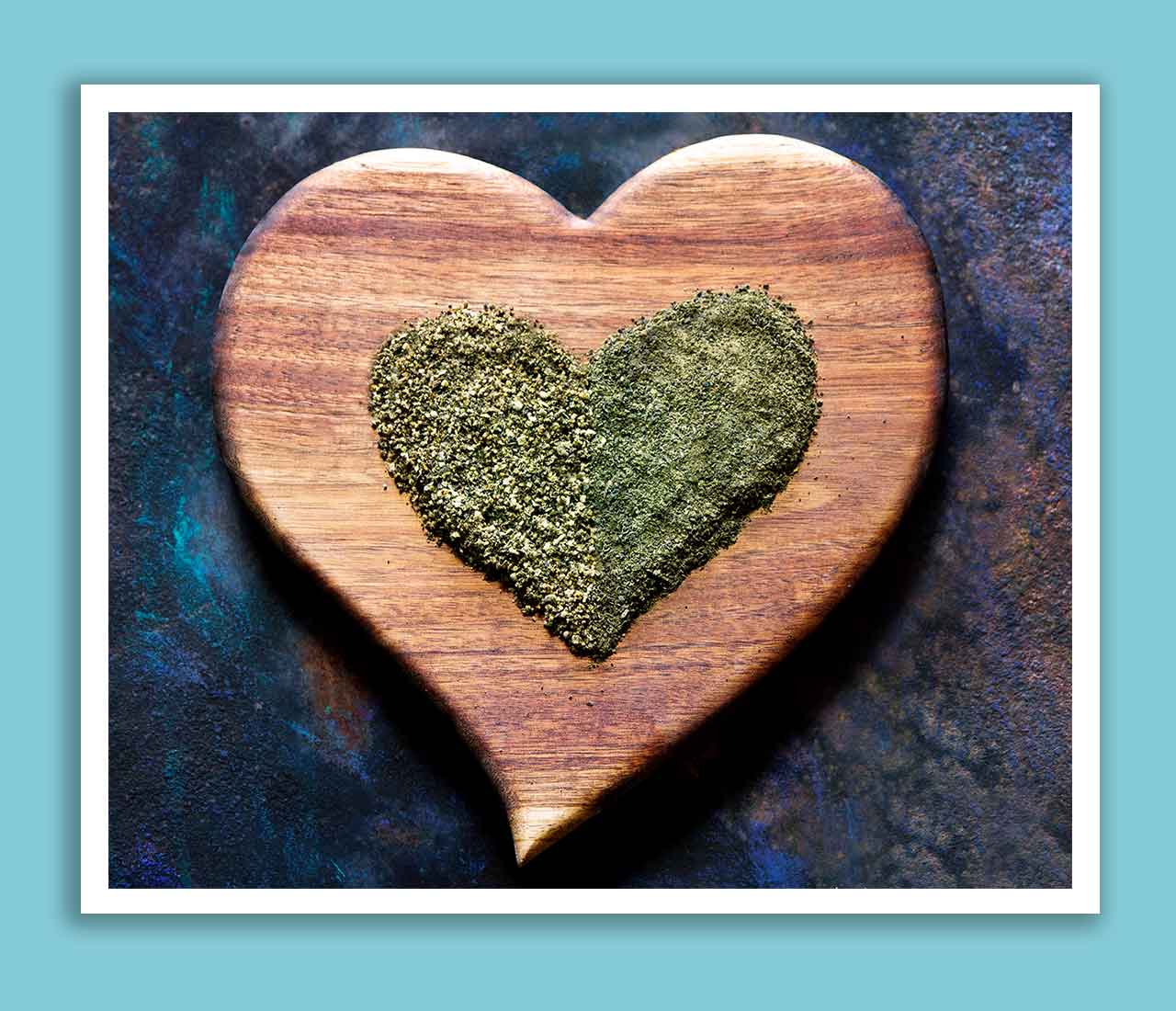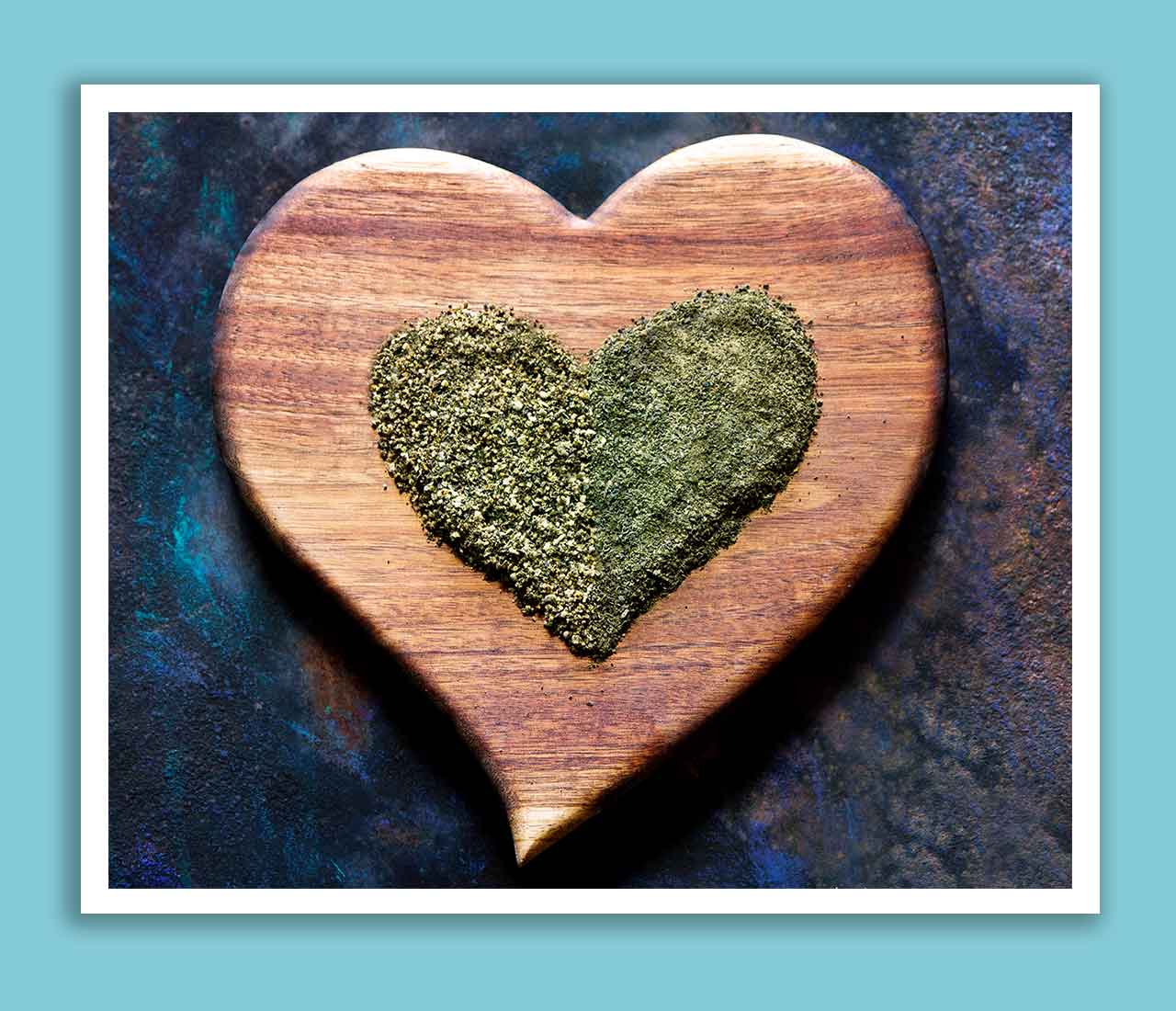 FREQUENTLY ASKED QUESTIONS
Helpie FAQ
Lee-Anne is the founder of mbK For Life. Lee-Anne is a passionate woman and mother who is devoted to helping others find improved health through using natural food sources. Lee-Anne's knowledge and experience has allowed her to create a range of research-backed blends to naturally nurture your body and help you to feel energised in your own skin.
In 2010, Lee-Anne was diagnosed with a debilitating thyroid disease stemming from iodine deficiency. As a result, Lee-Anne started researching and watched a documentary on the "Catalyst" where she learnt that kelp, a type of seaweed, was rich in natural iodine. Lee-Anne started collecting kelp for herself and her family to use at their table. Suddenly, Lee-Anne was feeling improved health and full of energy after turning her diet around. That's when Lee-Anne realised that the secret to my health was incorporating kelp into her daily diet, and discovering that kelp is rich in over 35 vitamins and minerals that are highly beneficial for the human body. Lee-Anne also learned that you don't need to have a thyroid disease to require iodine in your diet, you need to get started and take care of your health now instead.
Lee-Anne's plan was to start creating a way for her family to incorporate iodine and other essential vitamins into their diets. Lee-Anne decided to create a range of kelp seasonings which infuse sea and land based superfoods, and allowed people to easily add essential vitamins and minerals to their diets fast. Lee-Anne chose to call it "Mystery Bay Kelp". As a result of this Lee-Anne has been able to help thousands of people discover that incorporating kelp to their diet is the key to good health.
Lee-Anne says "I have always had a deep passion for good health and using the power of natural food sources. Founding Mystery Bay Kelp was a very organic development for me. Mystery Bay Kelp is more than just a brand, it's about the amazing and supportive community living a healthy and balanced lifestyle, where kelp seasonings are used as a wellness tool. By producing my own range, I have been able to control the ingredient quality and quantities to confirm that every blend provides powerful effects."
Read more at Our Story page.
Do you ship to me & delivery times?
SHIPPING LOCATIONS
AUSTRALIA
We ship to all Australian States and Territories.
UNITED STATES OF AMERICA
We are currently only shipping to California. We will be shipping to other parts of the USA in the future.
INTERNATIONAL
International shipping will be available in the future.
An order confirmation will be sent to the nominated email address that you enter at checkout.
SHIPPING TIMES
We endeavour to process orders within 1-2 full business days.
AUSTRALIA
Shipping via Australia Post. Shipping is FREE for all orders over AUD $100. All orders under AUD $100 are calculated at checkout. Parcel Post: 2-5 Business Days
UNITED STATES OF AMERICA
Shipping is calculated at checkout.
SHIPPING OPTIONS
mbK products are sent via the following different postage options:
Option 1) FREE postage for local pickup from our mbK collection point at 31 Casey Crescent, Mystery Bay, NSW, 2546, Australia. Please include a message with your order on preferred pick up time.
Option 2) Flat rate satchel up to 5kg. Price available at checkout.
Option 3) Wholesale orders: PRICE UPON CONFIRMATION OF QUANTITIES  ORDERED – will be boxed & sent via Australia post.
All products are packaged with repurposed bubblewrap bags and recycled materials.
How much mbK product should I use?
Recommended Daily Intake (RDI)
Comprised of 30% fibre, mbK is technically an algae. However, it is now becoming more commonly referred to as a "sea vegetable". mbK is finely ground, when you purchase the "Kelp Pod"  it is super easy to add to your diet and food.  Please be aware the following is as a suggested guide only. Your health care professional, naturopath or integrative therapist will be able to advise you best on your unique situation.
Due to the natural sodium content which acts as a natural preservative, we suggest that you consume the products as soon as you receive it - fresh is best. The Garlic Infusion and Umami Black blends should be consumed within 6 months or so for the flavours to fully come through, the garlics tend to bind the products a little more as we do not use anti-caking agents. Always close your pod when not in use. Due to the natural ingredients, similar to table salt, it can clump. However, it is easily rectified with a bit of a stir now and then to keep the granules separated.
Iodine Content
One 1/4 teaspoon (1 gm) of mbK contains approx 1.50mg Iodine. There is no right or wrong answer as to how much seaweed you "should" consume per day, as everyone's needs are different. We highly recommend a that book called "Iodine & Why We Need It" by Dr David Brownstein's book. It is really important to have your iodine levels tested, as iodine is extremely important for good health.
Kelp contains the highest natural iodine out of any other vegetable and terrestial plant on the planet. Seaweed is a natural and highly nutritious food with a wonderful source of natural iodine, and many other macro and micro nutrients which can be easily incorporated into your diet. According to the Recommended Daily Intake (RDI)  which has been in place since the 1950's, both adult men and women require 150mcg per day. However, according to many health care professionals, including David Brownstein, this is nowhere enough in modern times.
Dr Brownstein advocates up to 12mg per day/ adult. This is mainly due to the elements and heavy metals we are exposed to, the main culprits are bromide, chlorine and flouride which is in our water supply and bromine is found in a lot of food products. The thyroid struggles with these substances, which can interfere with iodine uptake in the thyroid gland.
If you're new to seaweed, it's a great idea to start with a small amount sprinkled on food and work up to daily consumption. If you have thyroid issues, knowing whether you are hypo or hyper is important.
Hypo thyroid (generally low iodine levels) – up to 1/2 teaspoon a day, or a generous sprinkling onto a couple of meals.
Hyper thyroid up to 1/4 teaspoon/day.
If you take blood thinners warfrin or the like, no more than 1/4 teaspoon per day or less.
If you have thyroid issues and are pregnant at the same time please consult your health practitioner, generally kelp is good to have in the diet. Approximately 3/4 teaspoon or more if you are low in iodine should generally be considered fine.
**Please do not immediately cease taking any medications for thyroid issues. To do so is dangerous. Consult your health care practitioner.
Others of who have tested deficient in Iodine & are not taking any other Iodine supplements could potentially take up to 1 teaspoons per day. Again I suggest gradually adding to your diet and building to see how you feel and then have another iodine uptake test after about a month to 6 weeks.
Children up to 1/2 teaspoon per day,  sprinkled on or added to food. Please note, cooking does dilute the iodine content. Raw is best however cooking with mbK is super easy and gives dishes a nice texture too. Please be aware of sodium levels if you have kidney issues. Although kelp is a good alternative to regular table salt, it is a natural, sodium reduced iodine infused and an unaltered alternative to salts that are purchased in the supermarket. Kelp contains a much lower sodium content and is unprocessed or refined.
Through Lee-Anne's own healthcare journey with a thyroid disease, mbK has certainly helped her, not only for her health but for her family's health as well. Improving diet & nutritional intake, reducing stress, supporting adrenal function and checking iodine levels is one of the quickest way to start your own healing.
If you suffer from thyroid related issues, unexplained weight gain that just won't move no matter what you do, or diagnosis of an autoimmune disease, arthritis, stiffness in joints, lack of energy, brain fog, fatigue, etc. Then checking your thyroid function by a specialist in thyroid testing will be recommended.
What is the shelf life of mbK products?
Our product stores best out of direct sunlight and in the kelp pod closed when not in use. This will retain freshness and will last for approximately a year.
Are mbK products gluten-free or vegan?
ALL OUR PRODUCTS ARE: Non-GMO, vegan, paleo, 100% natural, gluten-free, dairy-free, no additives, no preservatives or anything artificial.
DOES NOT CONTAIN: Gluten, Dairy, Lactose, Sugar, Wheat, Soy, Animal products, Artificial colours and Artificial flavours.
mbK products are vegan-friendly and made from 100% vegan ingredients. However, we do recommend people with a shellfish allergy not to consume our products, as they may contain traces of crustacean.
What payment options are available?
We want everyone to be able to access our products. We accept all online payment methods including credit cards, PayPal, AfterPay, Zip, Apple Pay, Google Pay and bank transfer.
Can I make changes to my order?
We endeavour to process our orders as soon as they are received to provide fast deliveries. Therefore, it is difficult for the support team to make changes after your order is placed.
However, you can immediately email support@mbkforlife.com or contact us via our Contact page.
If incorrect details are provided, mbK is not liable to replace or refund the order.
Where else can I buy mbK products?
Do we sell mbK products for wholesale?
We cherish all our customers and love hearing from them! Here are your options:
Use the form on our Contact

 page

Email us at support@mbkforlife.com
Call us on +61 438 833 316