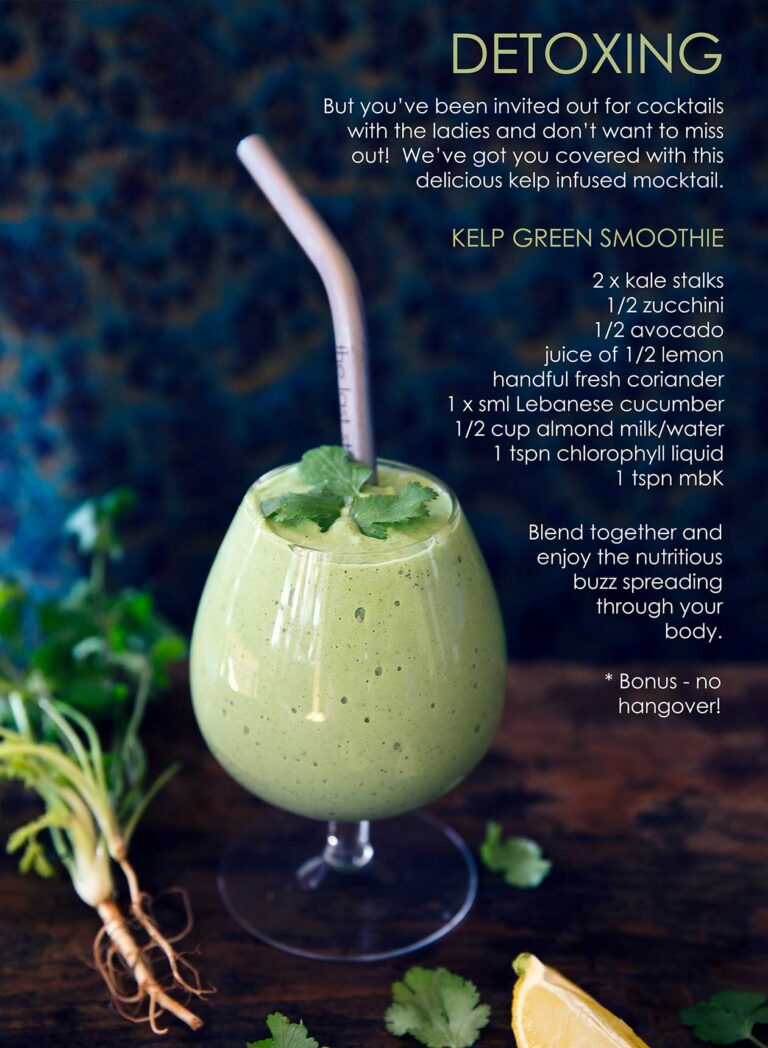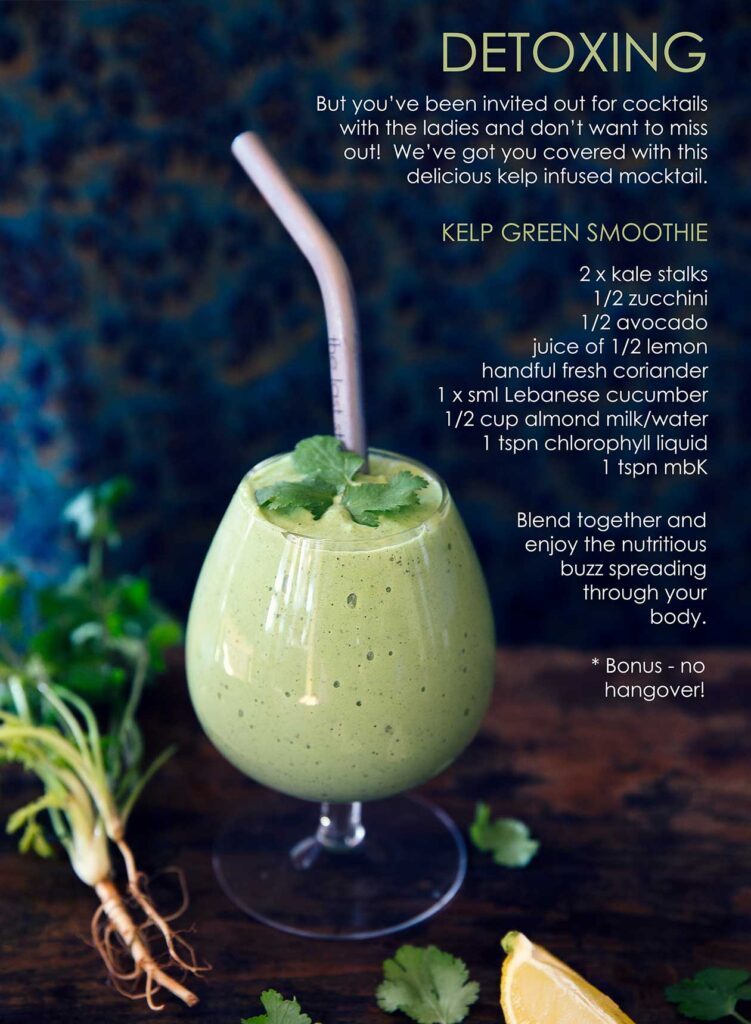 Image Credit: Third Eye Photography
KELP GREEN "DETOX" SMOOTHIE
But you've been invited out for cocktails with the ladies and don't want to miss out! We've got you covered with this delicious kelp infused mocktail.
Ingredients:
2 × kale stalks
1/2 zucchini
1/2 avocado
juice of 1/2 lemon
handful fresh coriander
1 x small Lebanese cucumber
1/2 cup almond milk/water
1 tspn chlorophyll liquid
1 tspn mbk
Method:
1. Put all ingredients in a blender (or similiar appliance) and blend together until a smooth consistency.
2. Pour into smoothie jar with lid.
Enjoy the nutritious buzz spreading through your body.
* Bonus – no hangover!