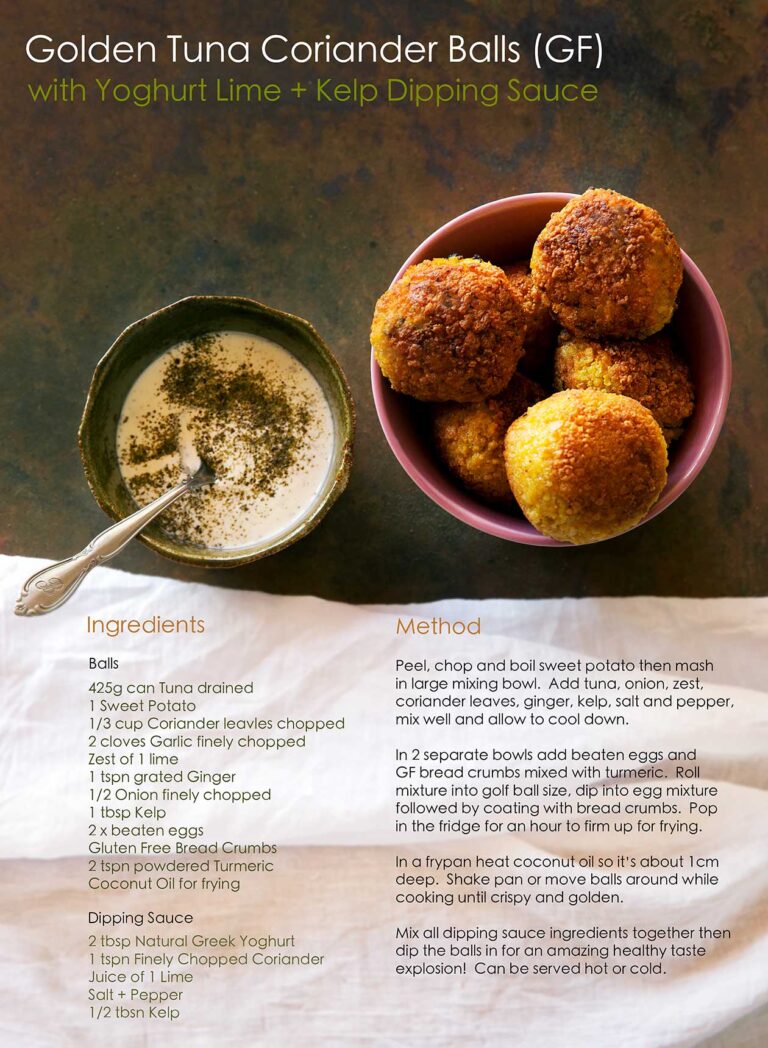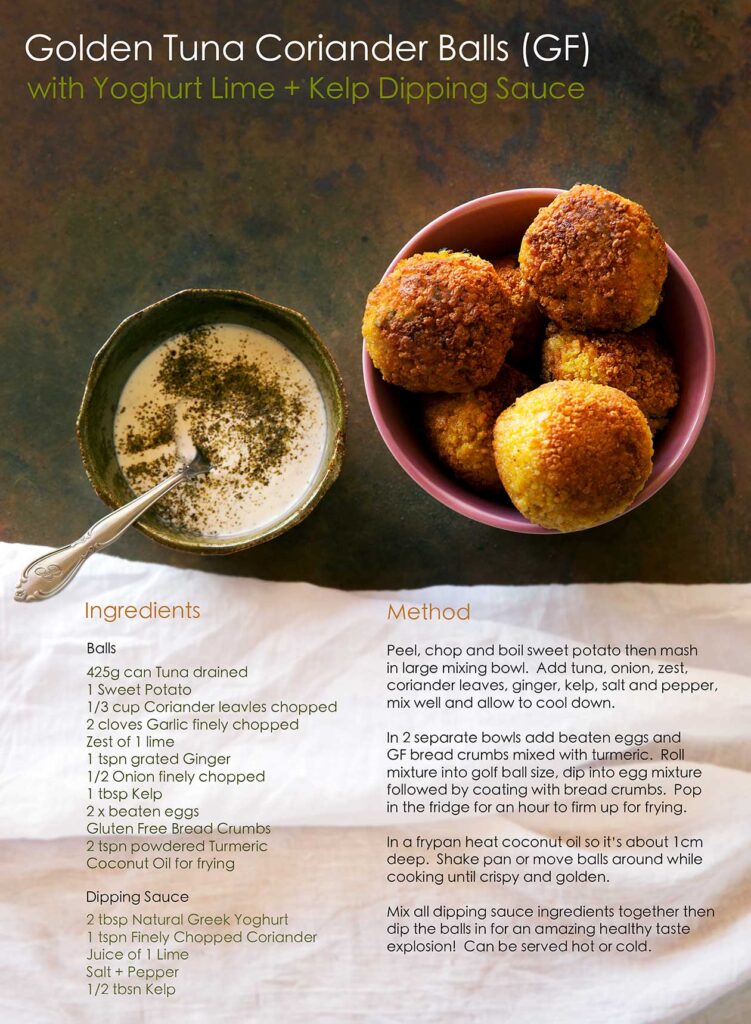 Image Credit: Third Eye Photography
Golden Tuna Coriander Balls (GF)
with Yoghurt Lime + Kelp Dipping Sauce
Ingredients:
Balls
3 small zucchinis sliced in half lengthways
25g can Tuna drained
1 Sweet Potato
1/3 cup Coriander leaves chopped
2 cloves Garlic finely chopped
Zest of 1 lime
1 tspn grated Ginger
1/2 Onion finely chopped
1 tbsp Kelp
2x beaten eggs
Gluten Free Bread Crumbs
2 tspn powdered Turmeric
Coconut Oil for frying
Dipping Sauce
2 tbsp Natural Greek Yoghurt
1 tspn Finely Chopped Coriander
Juice of 1 Lime
Salt + Pepper
1/2 tbsp mbK seasonings (of your choice)
Method:
1. Peel, chop and boil sweet potato then mash in large mixing bowl.
2. Add tuna, onion, zest, coriander leaves, ginger, kelp, salt and pepper, mix well and allow to cool down.
3. In 2 separate bowls add beaten eggs and GF bread crumbs mixed with turmeric.
4. Roll mixture into golf ball size, dip into egg mixture followed by coating with bread crumbs. Pop in the fridge for an hour to firm up for frying.
5. In a frypan heat coconut oil so it's about 1cm deep.
6. Shake pan or move balls around while cooking until crispy and golden.
7. Mix all dipping sauce ingredients together then dip the balls in for an amazing healthy taste explosion! Can be served hot or cold.