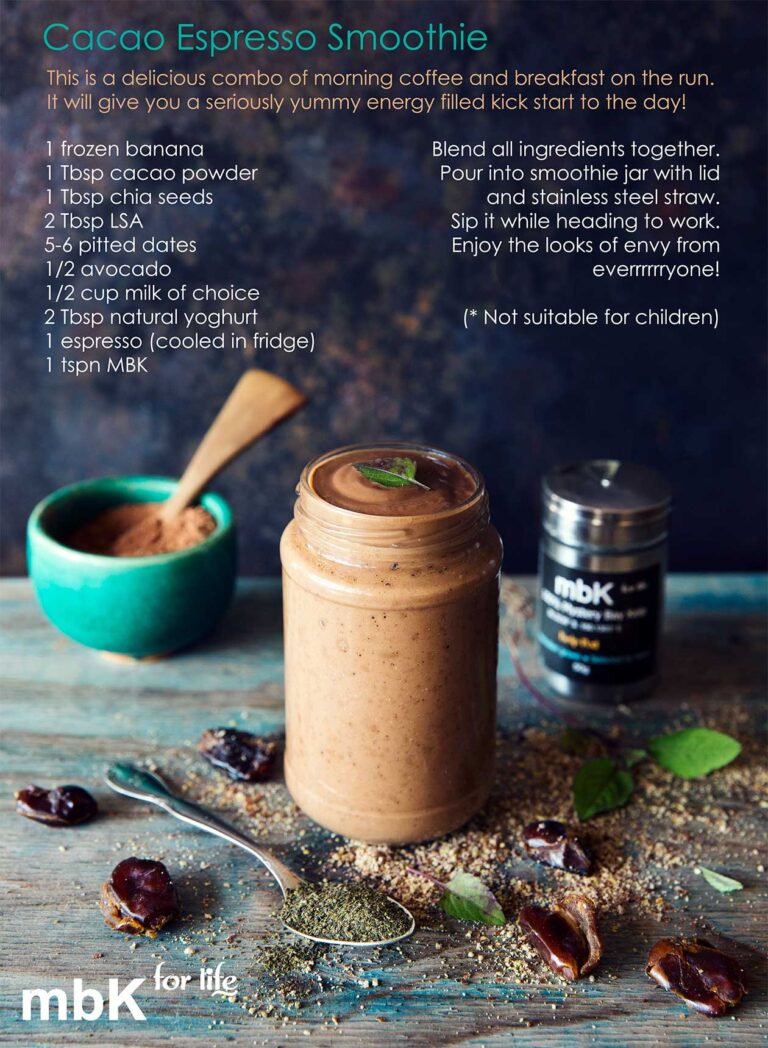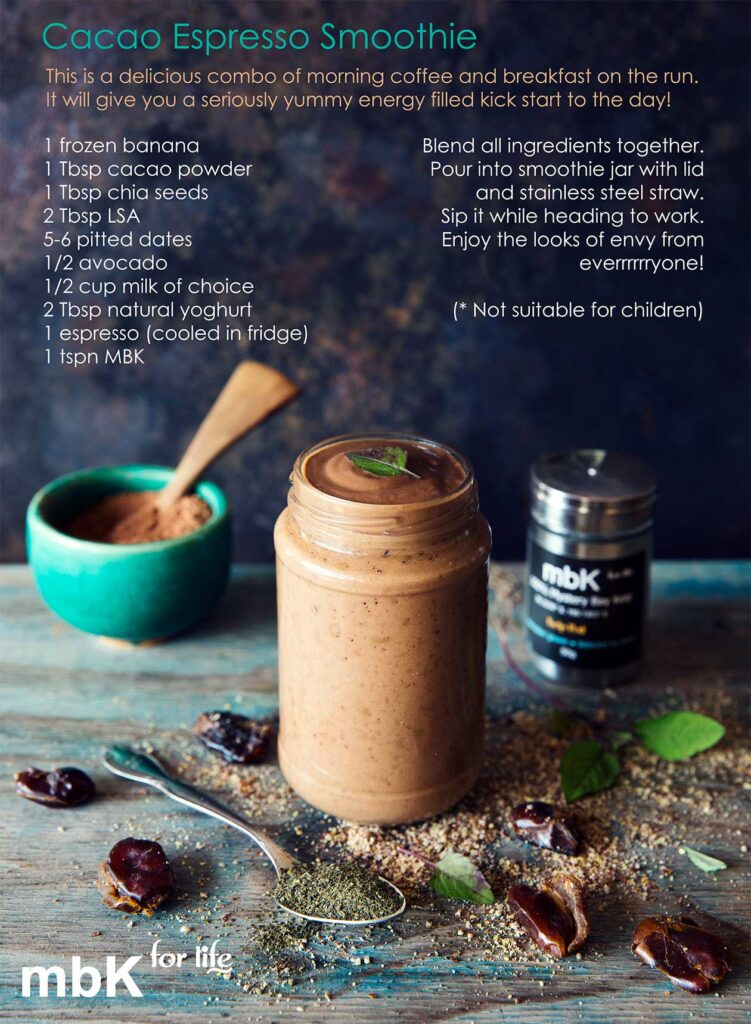 Image Credit: Third Eye Photography
Cacao Espresso Smoothie
This is a delicious combo of morning coffee and breakfast on the run. It will give you a seriously yummy energy filled kick start to the day!
Ingredients:
1 frozen banana
1 tbsp cacao powder
1 tbsp chia seeds
2 tbsp LSA
5-6 pitted dates
1/2 avocado
1/2 cup milk of choice
2 tbsp natural yoghurt
1 espresso (cooled in fridge)
1 tspn mbK Pure
Method:
1. Put all ingredients in a blender (or similiar appliance) and blend together until a smooth consistency.
2. Pour into smoothie jar with lid and stainless steel straw.
Sip it while heading to work.
Enjoy the looks of envy from everyone!
(* Not suitable for children)