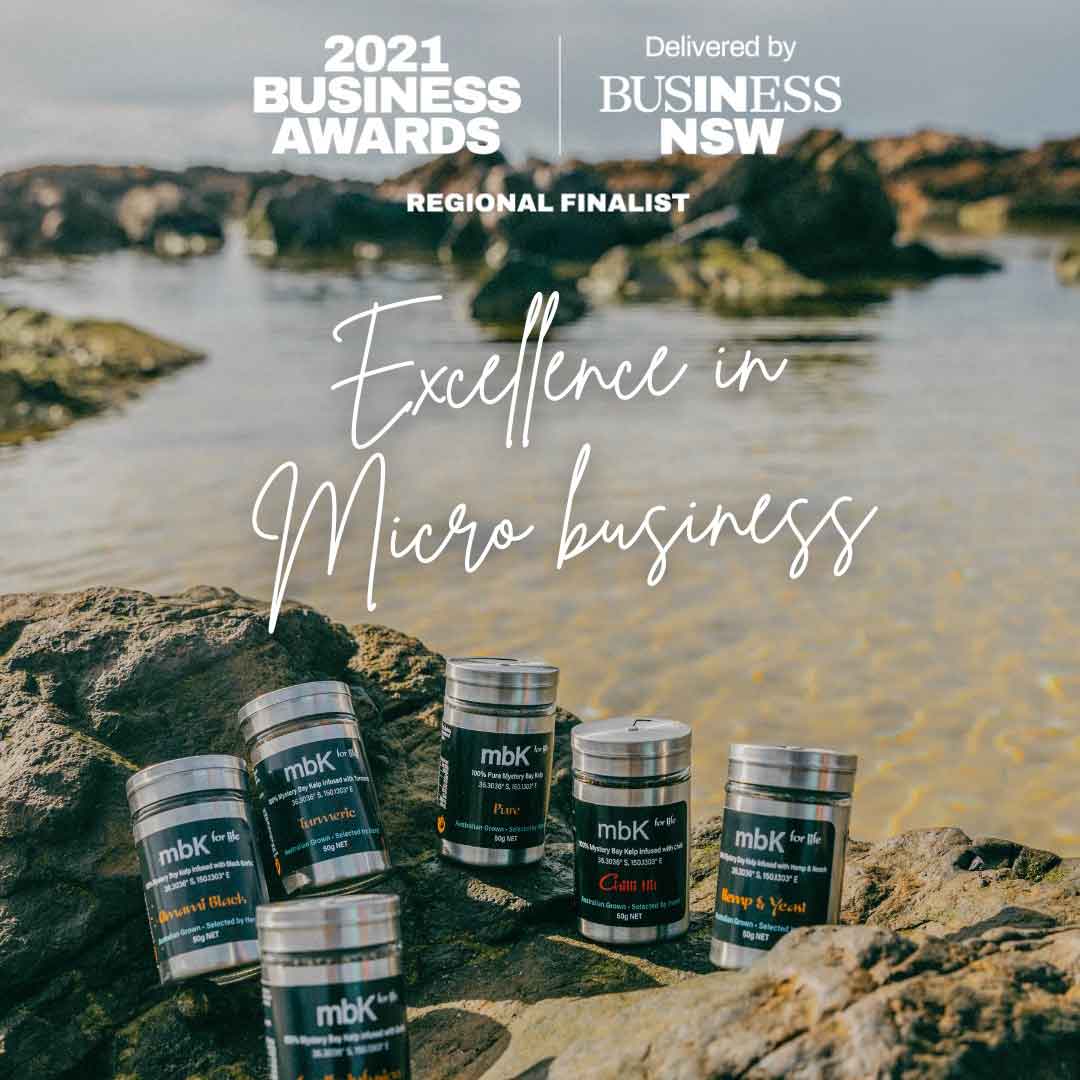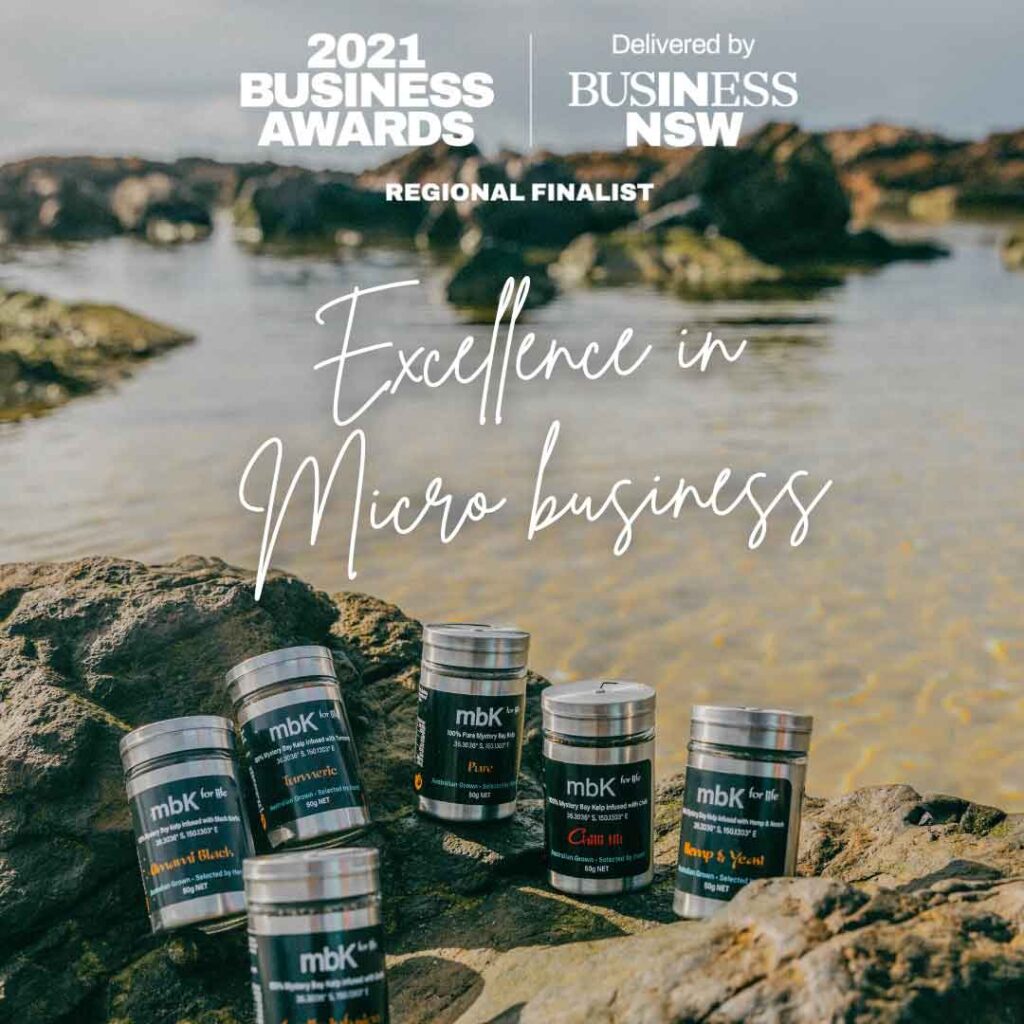 Really excited to announce Mbk has been nominated as a finalist @business_nsw @business_farsouthcoast for the Excellence in Micro Business category for the far south coast region NSW 2021.
Three years and still going strong- Ups and downs & all arounds but still sending little pieces of mystery Bay all around Australia✈️
A big thanks to each and every one of you who has liked, shared the page & our passion, encouraged, purchased Mbk products for themselves and as gifts for loved ones. It means so much ❤️
Congrats also go to our very own local @thedromtilba & team for winning the excellence in small business award for the Far South Coast ?
I want to mention a few people of who I could not do without, working in & on the business with me. Their support, passion & encouragement has been amazing, it takes a team so a big thank you to:
Sam Fisher
Dave Trethewey
Linnie Tchung
Mick Loughran
I'm lucky to of found you…
Now, off to get some Kelp!
Cheers,
Lee
x