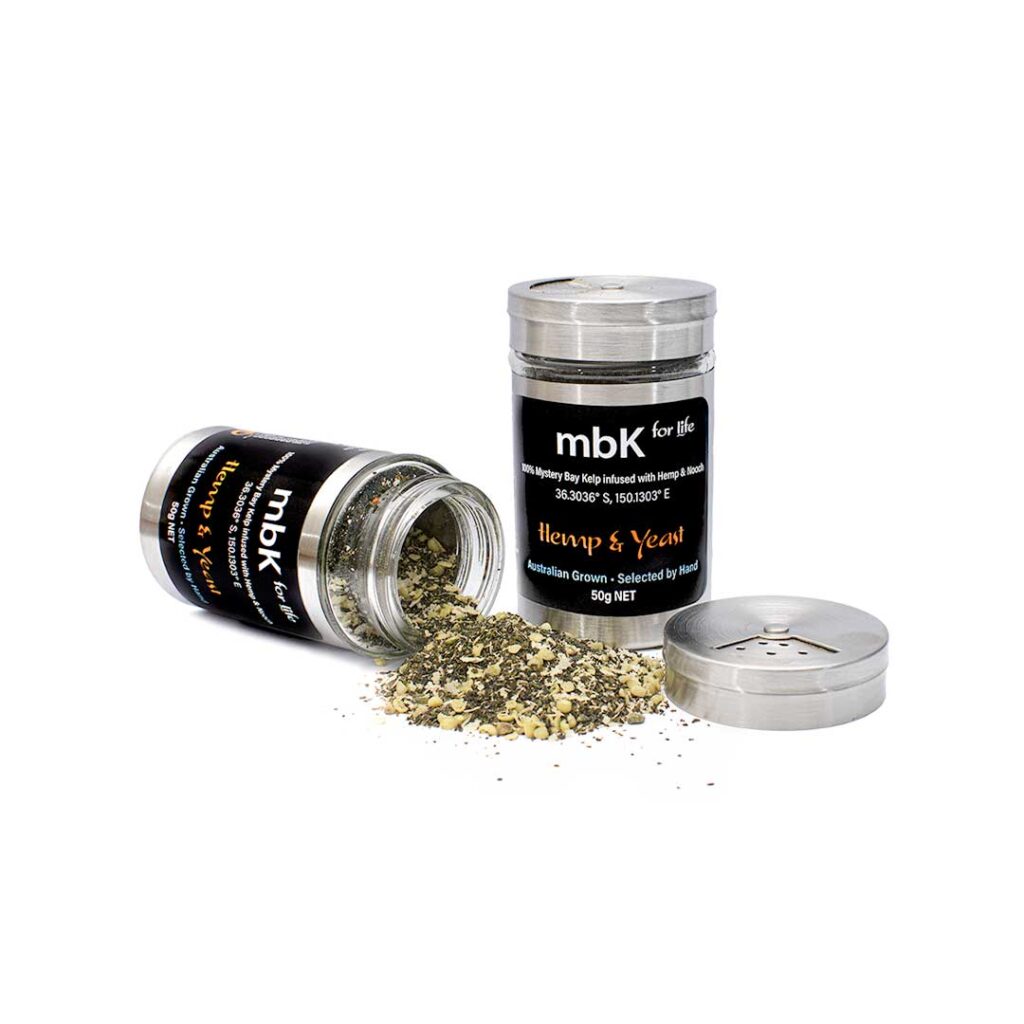 Nutritional Yeast is our special Infusion for the extra B Vitamin hit. A favourite of the Vegan world, this is popular due to its B Vitamin hit! We use the fortified variety with the added B12 as this does not occur naturally.
Here's a quick link to read more about this tasty, cheese, umami hit. Just launched at our local Tilba Festival!
Learn more about nutritional yeast – click here.