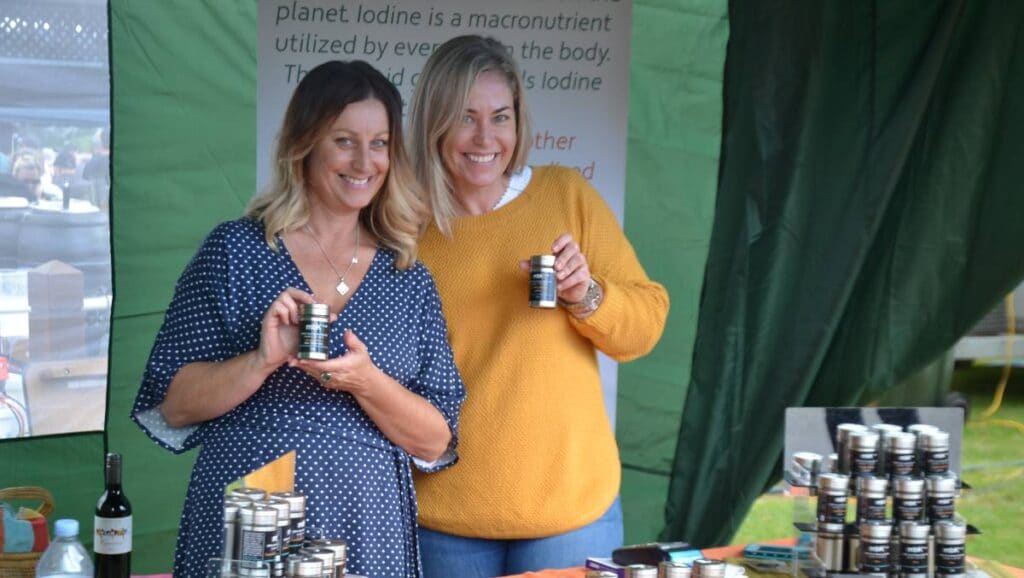 My Sis Suzi and I on the day at the mbK marquee Sat 4th May 2019.
Fun times had by all at our first homegrown "Narooma Oyster Festival"
Wow what a turn out ! A fantastically supported OF this year was apparent. Sooo many visitors to our local event and the quality of the oysters was amazing and world class, I have no doubt … Was so great to meet so many new customers and have some of our regulars call in & say Hi, have a chat about health and seaweed in the diet. We were constantly complimented on our packaging and plastic free choice!!
Thanks everybody for your enthusiastic support of our efforts to keep the range plastic free ! Our Umami Black kelp dust stole the show at our marquee, infused liberally onto local Wagonga inlet grown oysters from "Southern Cross Oysters" Our black garlic infused kelp dust was met with lots of praise on how delicious and truely "Umami-san" they were ! We will definitely be back next year. ❤